Mercury safety procedures are recommended for all dental practices.  Dental Offices encounter mercury-rich materials in the course of treating various patients, whether that involves working with new or old amalgams.  The ADA recommends certain precautions and office maintenance procedures be taken to prevent the release of elemental and organic forms of mercury into the office, the waste water system and the environment.  The potentially harmful impact of waste mercury in all of its forms is, by now, well known.  We offer a line of products to help keep you, your staff and the environment mercury safe.  Our products are easy to use, cost-effective and are used by a growing number of dental offices to control the release of Hg vapour; and to keep drainage systems, work surfaces and tools mercury safe. help prevent the release of mercury and mercury vapour in your dental office, and into the environment;  use MERCON™ mercury amalgam safety products.
Dental amalgam can be a source of mercury vapour in your office, and put you, your staff and the environment at risk. The best practice for a mercury safe office is to use:
MERCON® gel for regular cleaning and maintenance of evacuation systems, drains and amalgam traps.

MERCON® tainer safely stores and helps disposes of amalgam waste.

MERCON® wipes  towelettes will thoroughly clean and remove any mercury from tools and work surfaces.

MERCON® tray catches stray bits of amalgam and helps suppress Hg vapour while you are working with amalgam capsules.
---
MERCON® gel 
Evacuation and Hg cleanser solution.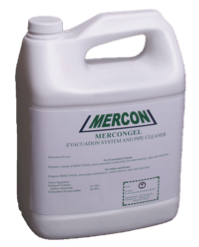 Part #20-MGEL-128
128 Oz. 
The complete evacuation system, amalgam trap, plumbing drain line sanitizer.  Protects you, your staff and the environment. MERCON® gel keeps your evacuation and amalgam waste traps clean, and stops the release of mercury vapour, and prevents methylation of mercury into its highly toxic organic forms. Sustained release, surface active formula cleans and lifts dirt and debris from the surfaces of drains and evacuation systems, keeping them clean and fresh.  You can actually see the difference; evacuations systems and plumbing look brighter and cleaner.  Use it once a week to keep your system sparkling clean, your office mercury safe; and help protect our environment.
---
MERCON® tainer 
Safe Amalgam Storage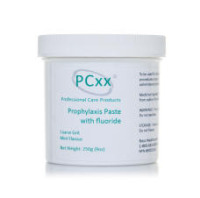 Part #20-MCNT-16
16 Oz. mercury waste container, foam liner impregnated withMERCON® vap for Hg mercury vapour suppression.
Store and dispose of waste amalgam safely with assured mercury vapour suppression.  Our proprietary, no-sulfur formulation means – no noxious smell.
---
MERCON® tray
Plastic work tray for safely working Amalgam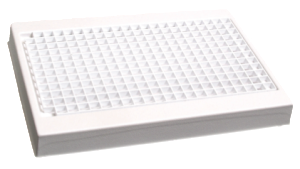 Part #20-MTRAY
13.5″ x 9.75″ x 1.5″
Plastic work tray absorbs mercury vapour while you work amalgam. Catches and decontaminates capsule spills and waste amalgam bits, while suppressing the release of mercury vapour.
---
MERCON® wipes
Surface, tool and hand wipes for convenient Hg amalgam safety 
For cleaning hands, surfaces, tools of mercury and/or mercury-rich materials.  Stops mercury vapour emission and helps cleans up mercury residue which may not be easily seen, but is there in sufficient quantity to continue to release Hg vapour and possibly spread traces of mercury into your office, lab and into the environment.
---
CAUTION: Results may vary and depend on site conditions and other factors particular to each mercury clean-up situation. Always consult with a qualified environmental clean-up professional prior to, during and after clean-up to ensure that all work safety and environmental standards are being met by your project. Ross Healthcare Inc. is not the final user, applicator or contractor using any MERCON™ products and is not responsible for the application, field performance or any results from the use, application of any of its products or information; and does not offer any warranties regarding the use of its products by others. Users, applicators and contractors must rely on their own tests, procedures and on-site assessments to ensure that their use of Mercon™ products is safe, legal and meets governing environmental and health regulations as well as their performance requirements.
---