Background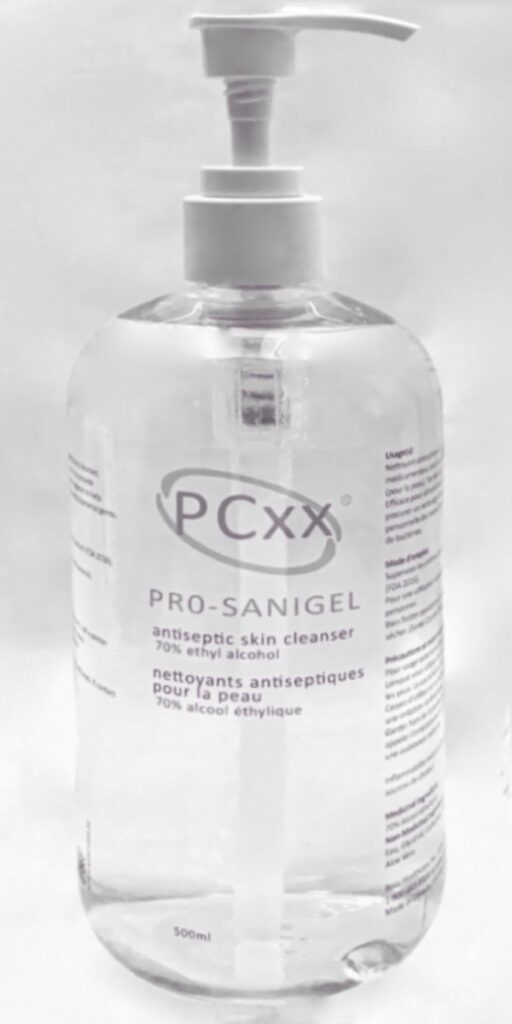 In March, 2020, in the midst of Covid 19, one of our major dealers asked us to consider making a high quality Hand Sanitizer for the Canadian professional health care market. We took on the challenge, and as is our usual approach to formulating and manufacturing new products, we chose one standard, 'the Best'. At that time, the market was starting to be flooded with products from various suppliers and few had been properly vetted, licensed or could be licensed due to ingredient and formulation issues.
We did the work, formulated a product which had a relatively high and effective concentration of food-grade ethyl alcohol, but not an excess concentration of alcohol which could increase the risk of dry, and irritating hands for some users. We also added Aloe Vera and other soothing emollients to make your hands feel great, almost like using a high quality, hand lotion.
We also diversified and expanded our raw material supply chain, and acquired an adequate stock of alcohol, bottles, pumps and related ingredients to provide a reliable and sustainable flow of licensed, high performance hand sanitizers through our medical/dental product dealer network across Canada. What to look for in a good hand sanitizer.
PCxx Pro-Sanigel Hand Sanitizer
500 ml clear container with hand pump dispenser
medicinal ingredient: 70% ethyl alcohol
designed to spread easily over the hand surfaces and between the fingers
dries quickly without any stickiness and leaves no residue or smell
contain Aloe Vera and other emollients to help avoid dry and irritated hands (really important for frequent professional users of hand wipes
licensed (NPN #80099832) in Canada, distributed to established health care product dealers
a high quality made-in-Canada product with a 'full money-back-guarantee' from an established pharmaceutical company.
You can buy PCxx Hand Sanitizer from Henry Schein Canada, and PCxx Pro-Sanigel can also be ordered from your favourite medical/dental products supplier.
For additional information on our products, or to find a dealer: Email or Call us at 1-800-663-8303